Originally, the IFYE program targeted specifically young people with agricultural backgrounds. Nowadays, the program is open to anyone interested either in going on exchange or in hosting young people from abroad.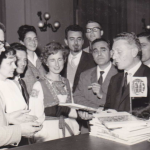 All started in 1948 with a young American soldier, who had fought in Europe during World War II and perceived the need for greater international cooperation to strengthen intercultural understanding and thus peace.
The idea of an international exchange program for young people was born.
As farming families often did not have the means to allow their youngsters to travel the world, the IFYE program gave those young people with an agricultural background the opportunity to explore foreign cultures through both financial and organisational support.  
Since then, the IFYE program has quite developed. There are now national IFYE associations on nearly every continent, organising bilateral exchange programs with countries worldwide. While the program was originally set in an agricultural context it has become much more open today.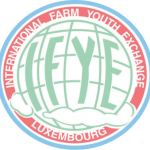 Inspired by the idea of the original US program, IFYE Luxembourg was founded in the late 1950s. It is a non-profit organisation of former exchange participants, the so-called IFYEs. The association's main mission consists in the organization of international exchanges through cooperation with other IFYE associations. 
Several years after the launch of the IFYE program through the initiative of the USA, the idea of becoming part of the international IFYE network and of building up a similar organisation in Luxembourg took root. With the support of Jean-Pierre Büchler, former minister of agriculture in Luxembourg, IFYE Luxembourg was founded in 1957.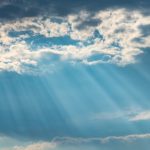 Becoming part of local families during your exchange means building relationships that can last a lifetime. The open-mindedness, the curiosity and the willingness to continuously learn from each other set the foundation for those international friendships. That is what the true IFYE-spirit and the "Song of Peace", the so called IFYE-Hymn, are about.
Taking part in the IFYE exchange program means immersing yourself in a foreign culture by living with host families and getting involved in their local community. At the same time, you are a representative of your own home country – an ambassador, expected to strengthen the understanding for your own culture.
Once an IFYE, always an IFYE! Having completed your exchange, you are entitled to become a member of the Luxembourgish IFYE alumni association and as such you can take part in national and international IFYE events like the annual European IFYE Conferences.